Darren Helms
"Darren is a proud member of IBEW Local 379 and has had the good fortune of working in many different capacities with our NECA contractors, the IBEW, and the apprenticeship program. Darren and his wife have three children and live in Indian Trail, NC. He is passionate about the electrical industry and improving the standard of living for our brothers and sisters in it. Currently, he teaches first, second-, and fourth-year classes and my favorite subjects are AC and DC Theory, Conduit Fabrication, and Power Quality."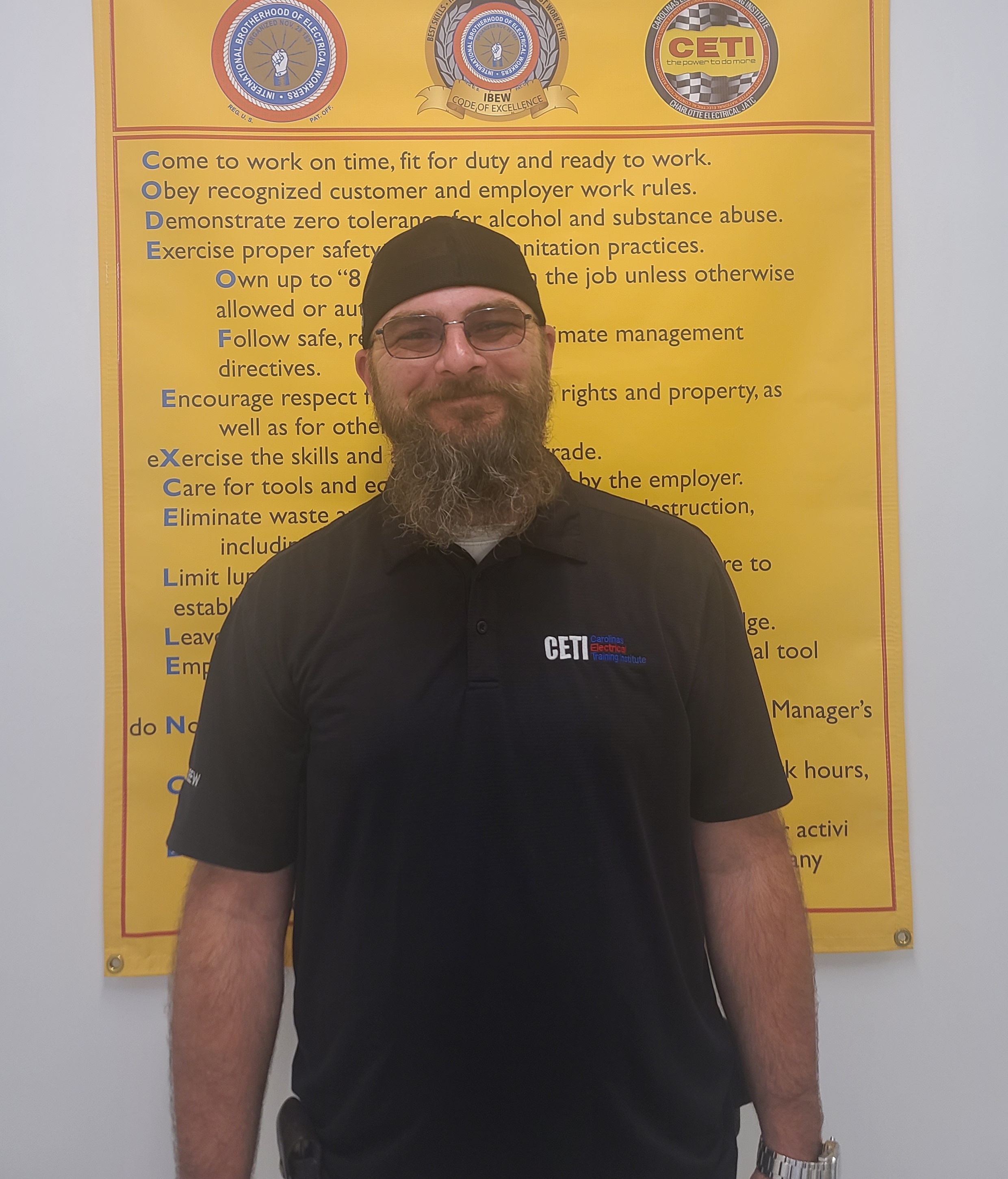 Brad George
"Brad started his apprenticeship working with Preferred Electric in 2005. Brad graduated in 2010 and began teaching 3rd year in 2011. Since then, he has taught every year of the apprenticeship while working as a General Foreman for Preferred. While he is still teaching, Brad left Preferred in 2020 to take the role of Senior Critical Infrastructure Engineer at a Charter Communications data center."
Marshall Acord
"Marshall has been in the electrical industry for 28 years. Marshall has held every position in the electrical contracting business from green bean helper/apprenticeship to pre-con business development manager to president and vice president. Marshall's life experience in the trade makes the lessons relatable to his apprentices. He is passionate about his history in the trade & current place in it. He is also a craft certified hands-on test evaluator for the ETA and a certified test administrator for the ETA."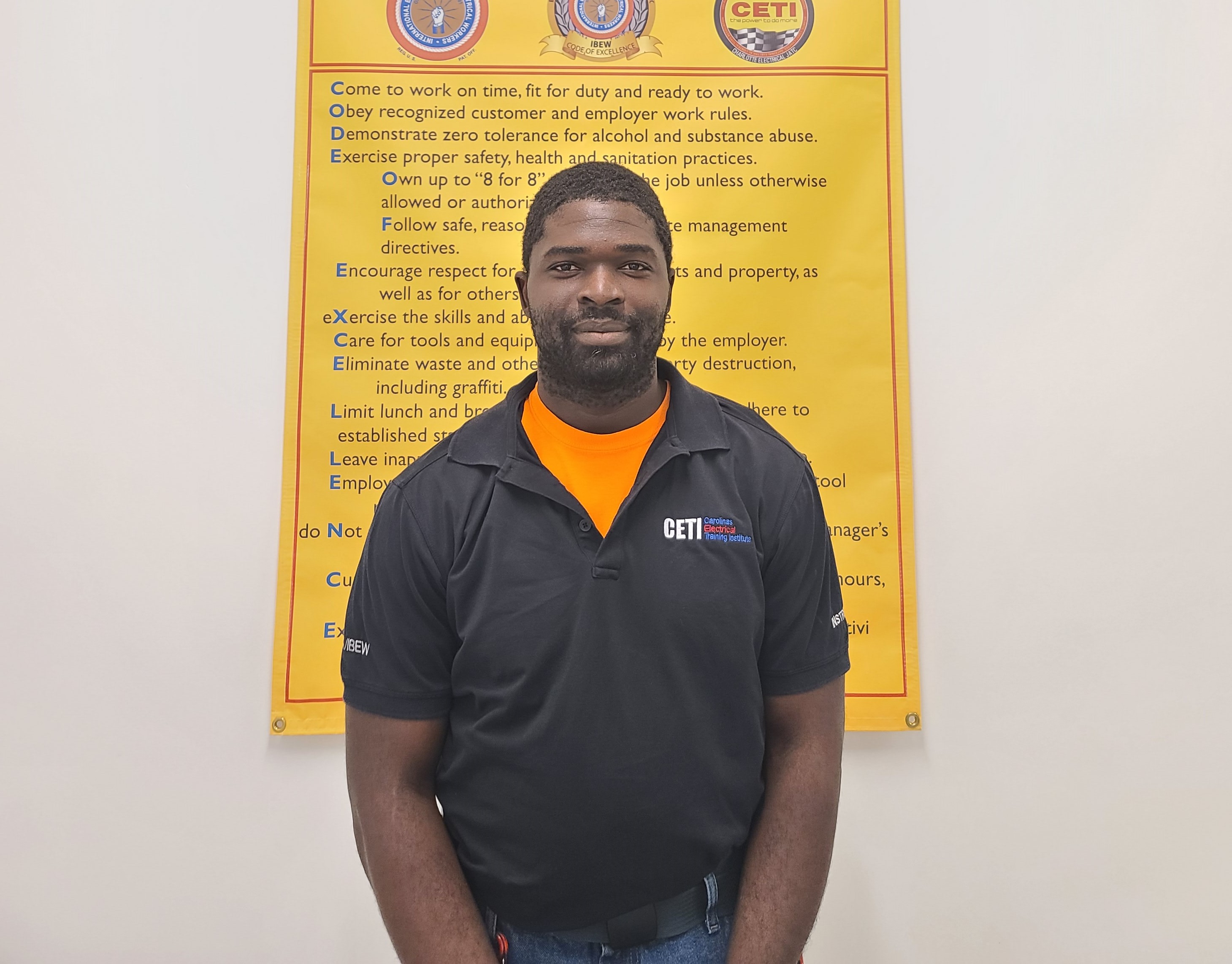 Bobby Harris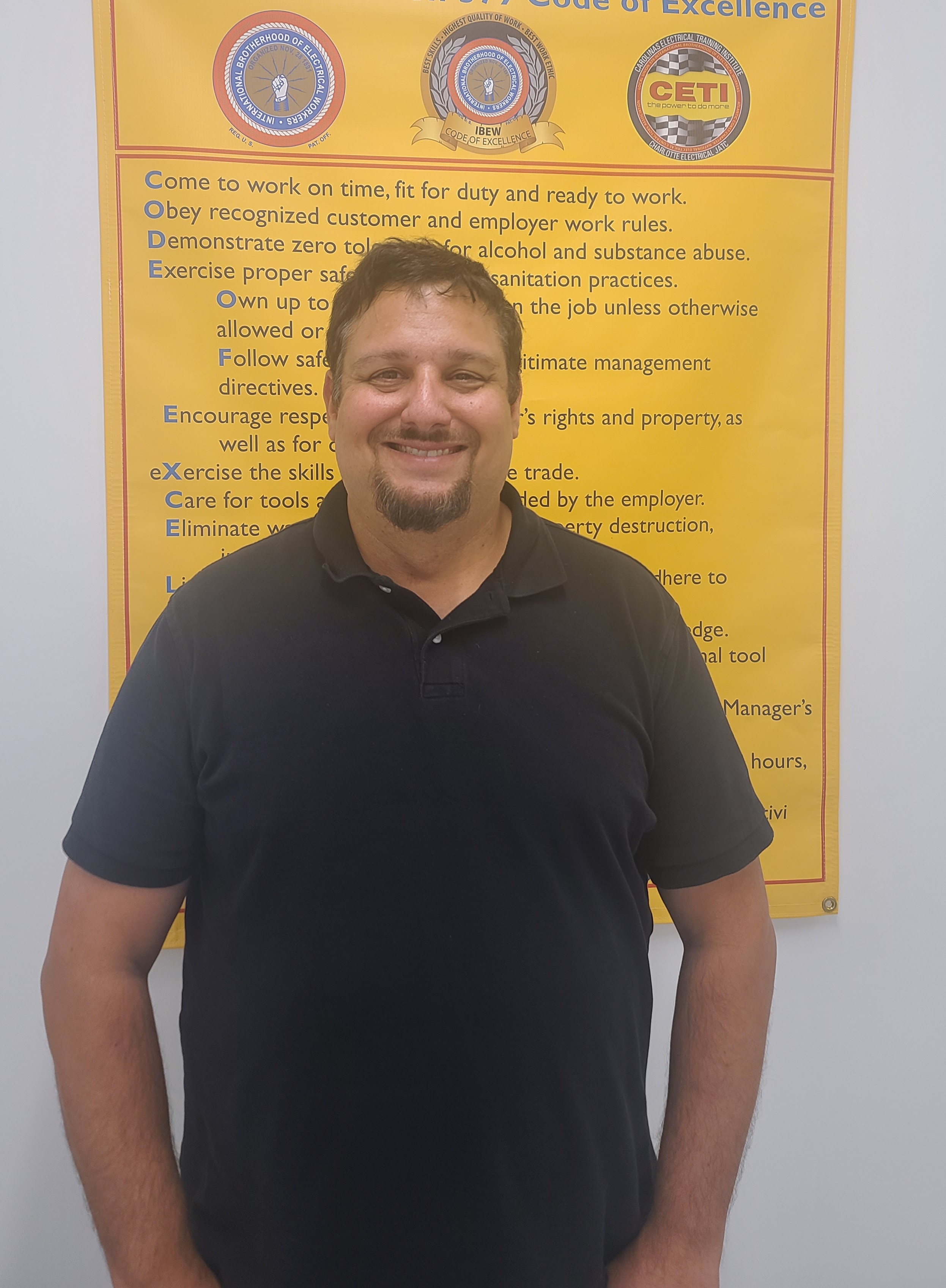 Brian Kauer
"Brian started his electrical journey in the Marines as an Electrical Equipment Repair Specialist. He did one tour in Iraq in 2003. Next he joined the IBEW in March of 2006 in San Jose, Ca local 332. He completed the 5 year program in June 2011. Brian has been a Journeyman, Foreman and General Foreman. Brian has also been in Local 379 since 2015.He has always taken pride in sharing his knowledge and experience with others and he looks forward to molding the next generation of Journeyman Electricians."